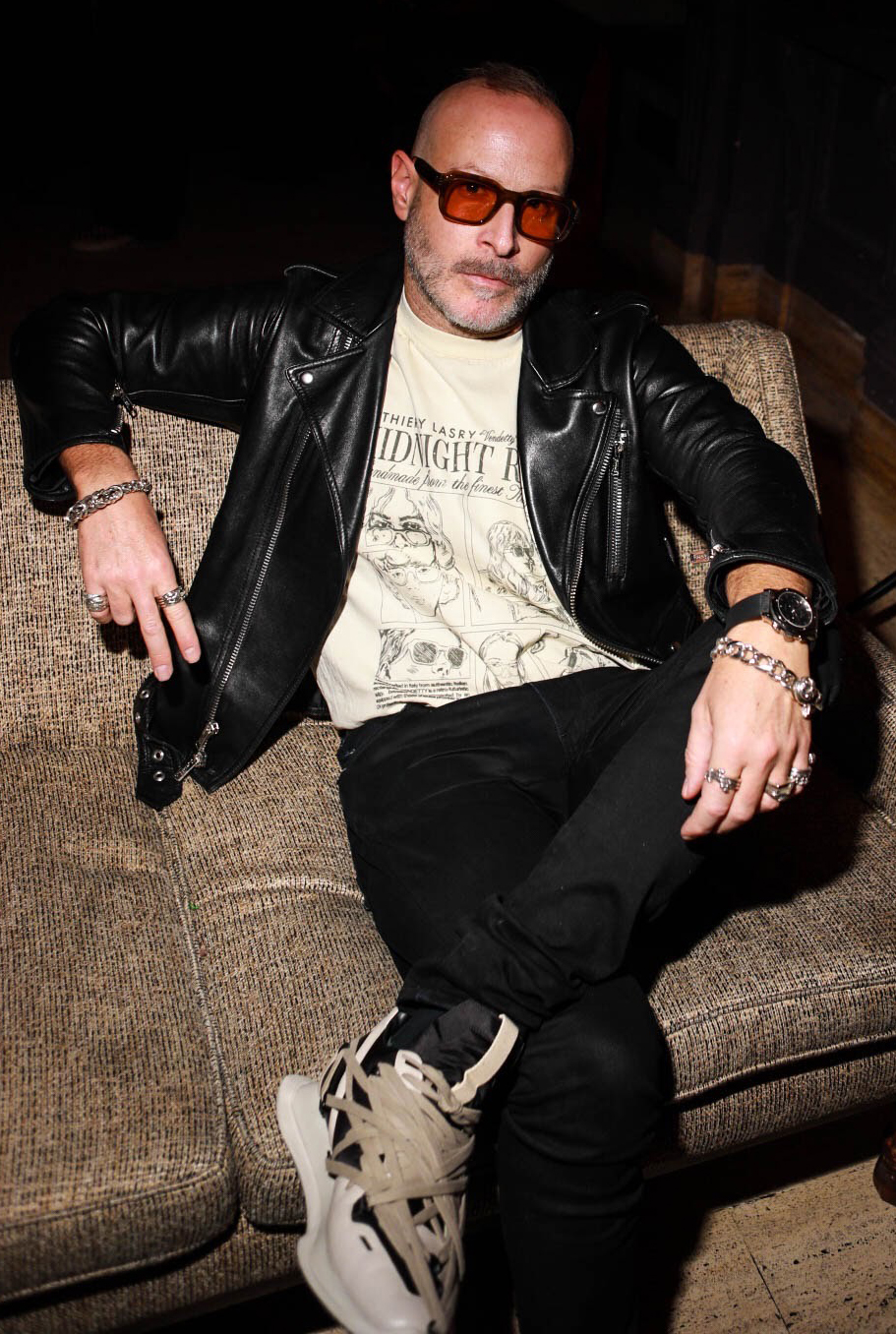 Thierry Lasry is a French designer who grew up in Paris and now calls New York home. Raised in a highly creative environment by a father who was an Optician and a mother who was a designer, he has successfully elevated the status of sunglasses and managed to redesign them into a fashion accessory that is as essential as a nice clutch or a pair of stilettos.
Thierry's love of colors and geometric shapes started early, thanks to his childhood fascination with Playmobil, Legos, and Japanese cartoons like Astro Boy and Cobra. He was also inspired by the exuberant fashion shows of Claude Montana and Thierry Mugler in the '80s.
Thierry created his namesake line in 2006 with the belief of sunglasses being the ultimate accessory that bridges fashion, beauty, and architecture. His frames all made in Europe are entirely handmade using Acetate, his now signature design medium. And, just like the Legos he loved as a kid, Thierry's designs feature layered blocks of acetate to create retro-inspired shapes with a futuristic twist.
Each design is a masterpiece of clear lines, geometrical shapes, and surprising colors. There are no logos on the outside of the frames - Thierry's signature is the design itself. The Thierry Lasry customer is confident, stylish, and sophisticated with a bit of surprise.
Thierry loves to add a little provocation to his designs, using the "Y" at the end of each style name to nod to his own name. So you'll find styles like Sexxxy Orgasmy, Wavvvy, and Gambly. The brand has made a mark by incorporating exciting color & fresh shapes season after season.
Top celebrities & tastemakers around the world have been spotted wearing Thierry Lasry's designs, including Beyonce, Rihanna, Madonna, Kate Moss, Jennifer Lopez, Lady Gaga, Jay-Z, Maluma, Travis Scott, Travis Barker, Future, Russel Westbrook, Lenny Kravitz, and many more.
The brand has done many collaborations over the years:
ACNE STUDIOS in 2010/2011
DC Comics for Colette in 2010 & 2014
KELLY WEARSTLER in 2013
FENDI in 2015/2016
DR. WOO in 2016
KOCHÉ in 2018-2020
ENFANTS RICHES DÉPRIMÉS in 2017-2021
RHUDE 2019 - 2022
LOCAL AUTHORITY in 2019-2021
BARBIE in 2019-2020
PSG in 2021-2022
SMILEY in 2022
REESE COOPER in 2022
MIDNIGHT RODEO in 2023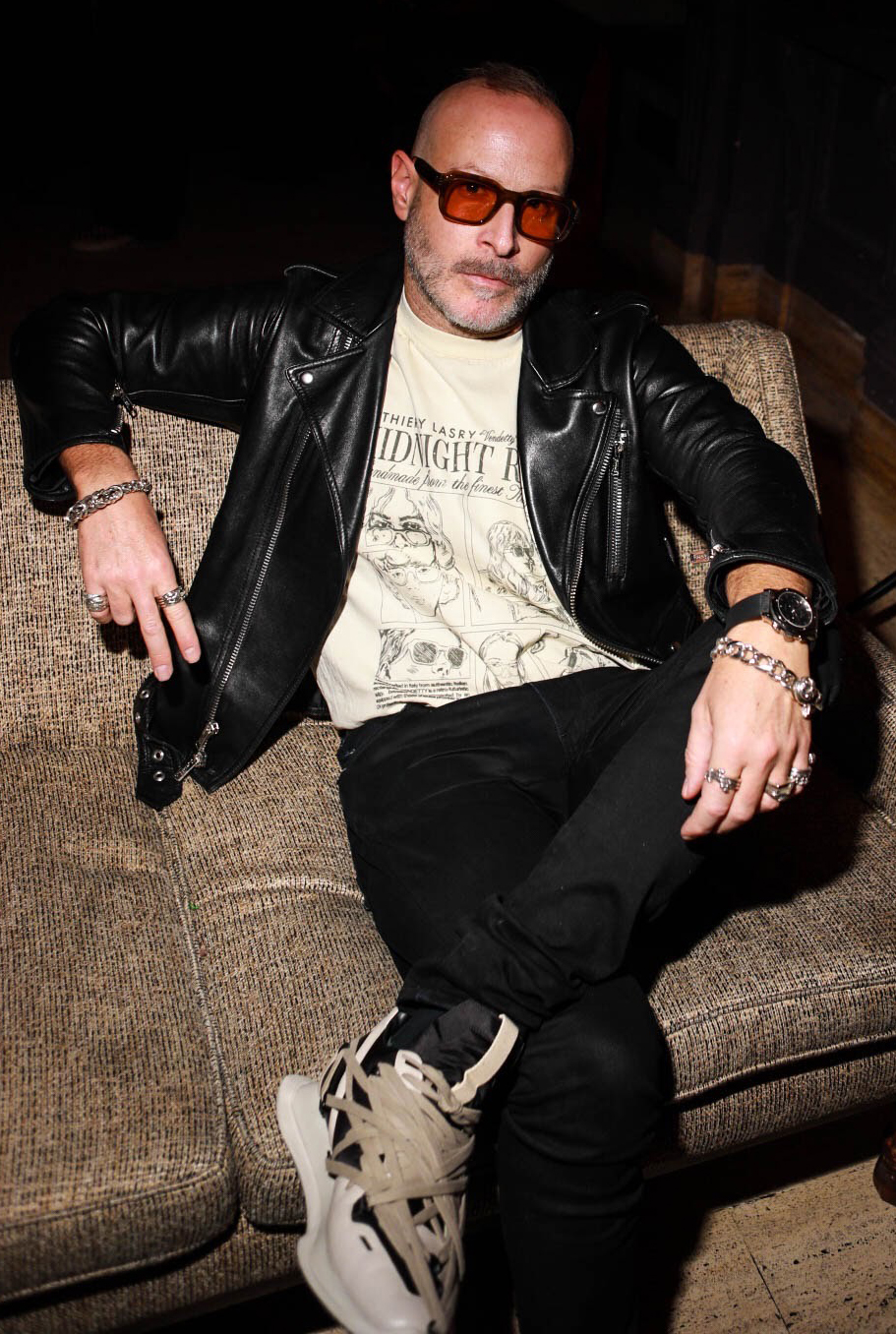 picture : Jason Bates @631anti